These next links are links to two organizations that help people of different races.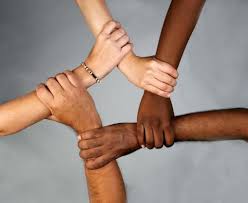 The Black Student Union is a Founded Organization under Section 501 of th Internal Revenue Code. Incorporated in th State of Wisconsin. NBSU is organized for the purpose of working with Black Student Unions and to better the quality of the life for undergraduate college students.
Latino Student Union is an organization active since 1968. The LSU's mission is to increase awarness by educating the community about Latin culture such as traditions, foods and music through weekly programs and other activities.
KINETIC is an organization for Asian American community. For over 25 years AAAJ, Chicago has worked to bring together the Asian American community and empower them to creat change in their communities.